SUP Training With Jen
I love teaching beginners to intermediate and advanced SUP paddlers.
My strength is helping you to be a better paddler no matter what level you are performing at.  My background in physiology, human movement, owner of a cycling studio and many years as an exercise therapist with the Egoscue Method creates a strong foundation for you to learn. For the advanced paddler I can help you further hone your skills. For more information see About Jen.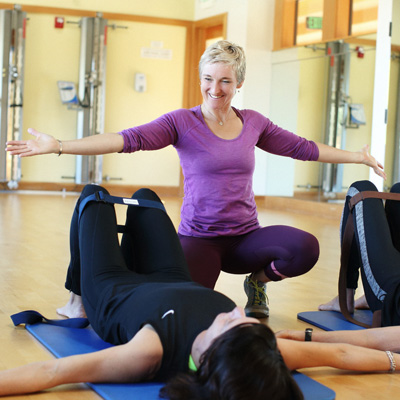 Alignment
I have an undergraduate degree in Physiology and Biomechanics, Muscular Therapy and became a Certified Egoscue Exercise Therapist over 12 years ago. I helped run an Egoscue clinic in downtown San Francisco and later opened a second clinic in Mill Valley, CA. I now have my own practice as an affiliate of Egoscue in Marin.
I have been practicing postural alignment therapy, educating, motivating and designing programs to help people understand how alignment is connected to degeneration and pain. Most problems can be solved with the right tools and understanding. The same goes for many health and fitness issues. The alignment is the foundation of all the work I do.
Jen has been in the health and fitness world most of her life. "I experience the world through movement and have a particular strength for spotting mechanical problems in the body. Over years of being an athlete and working with people's compensations and dysfunctions, there is no ignoring the body's compensation patterns. If they are ignored, over time, injury and degeneration will occur. It is hard to see this when we are younger because we have not has as much time repeating harmful patterns."
I help people integrate healthy patterns that will in turn help you with any sport or activity you are involved with in your life.
Stand up paddle boarding is my main sport I coach people in. It is a very dynamic series of motions that can easily be distorted through a person's compensations. Change your compensations and increase your ability to paddle.